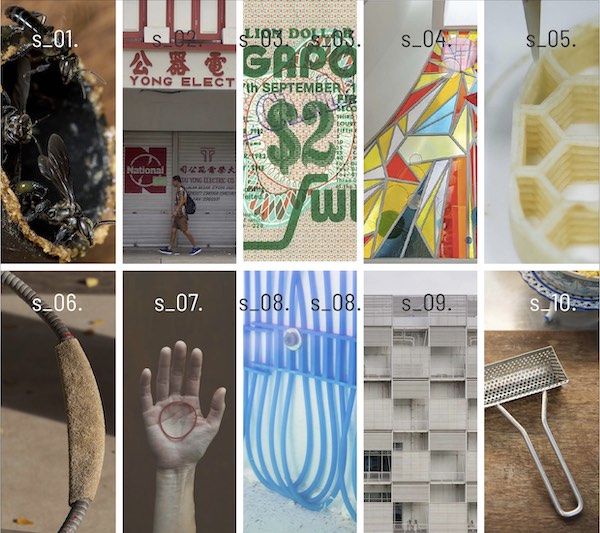 What is design? This is a question that frequently popped up when putting together this publication. Many of our interviewees expressed (pleasant) surprise to be featured in a "design" publication, while some designers were sceptical about including less than professional work. Underlying these reactions is an assumption that "design" is extra (ordinary) and can only be created by those trained in it. This has led to the popular view that there are chairs, and then there are "designer" chairs—a binary view we seek to reframe with By Design: SINGAPORE.
Our compilation of 10 stories challenges the belief that design is only a stylish product and a tool for innovation. While such points of views have propelled its meteoric rise with industrialisation, design is ultimately a creative act necessary for living. We all carry this out when trying to overcome challenges in the environment. As the American design writer, Ralph Caplan, once wrote: "[D]esign is a process for making things right, for shaping what people need." This was from his 1982 book, By Design, whose name we borrowed the name for our publication.
Another inspiration is from where we come from: the city-state of Singapore. In a speech to design students in 2018, its Prime Minister Lee Hsien Loong explained that: "Singapore is a nation by design. Nothing we have today is natural, or happened by itself. Somebody thought about it, made it happen." Designers in Singapore have no doubt contributed to this. We highlight some unexpected examples, including a prosthetic for a hornbill, several restored historic buildings and the effort to build high-tech "tropical" data centres. But we are also interested in how the rest of Singapore society has harnessed design as a process. For instance, local food hawkers have crafted new tools to prepare traditional delicacies for modern times, while its food technologists are inventing fresh ways of repackaging Singapore cuisine to the world.
In examining design as broadly as possible, By Design: Singapore shows how design is everywhere around us. It can be stylish. It can be innovative. But more than a consumer product or invention, design is an action each of us can take to make an impact on the world.
---
The publication was supported by the DesignSingapore Council and was first published for the Singapore Design Week 2019.
Concept: In Plain Words
Design: Modular Unit
The 10 stories: