What "possibilities for tomorrow"? That is what I ended up asking after attending the exhibitions at City Hall for this year's Singapore Design Festival 2009. The third installment of this festival organised by DesignSingapore Council this year was a huge disappointment. Instead of making me think about what design in 2050 would be like, I seriously wondered if there would be any possibilities of this festival being held in two years time.
Could there have been a severe lack of funding this year with the economic downturn? There was no news of the festival and by the time my friends and I found out, we had already missed the first weekend of events. Furthermore, most of the exhibitions in City Hall this year looked pathetic. They were largely sponsored by another country's cultural or trading office or a retailer trying to sell products that look designer-chic.
On a similar note, just a few days ago I was searching high and low for the event "A Design Film Festival" that was scheduled to take place with this festival. Today I found it's been changed on the website to say "Postponed till further notice" on the full listings page, but not the event page.
The only bright sparks that I found in City Hall today were the local exhibits Singapore Souvenirs, Cityscapes, A R R A N G I N G and Beyond Typography — Singapore Pangram.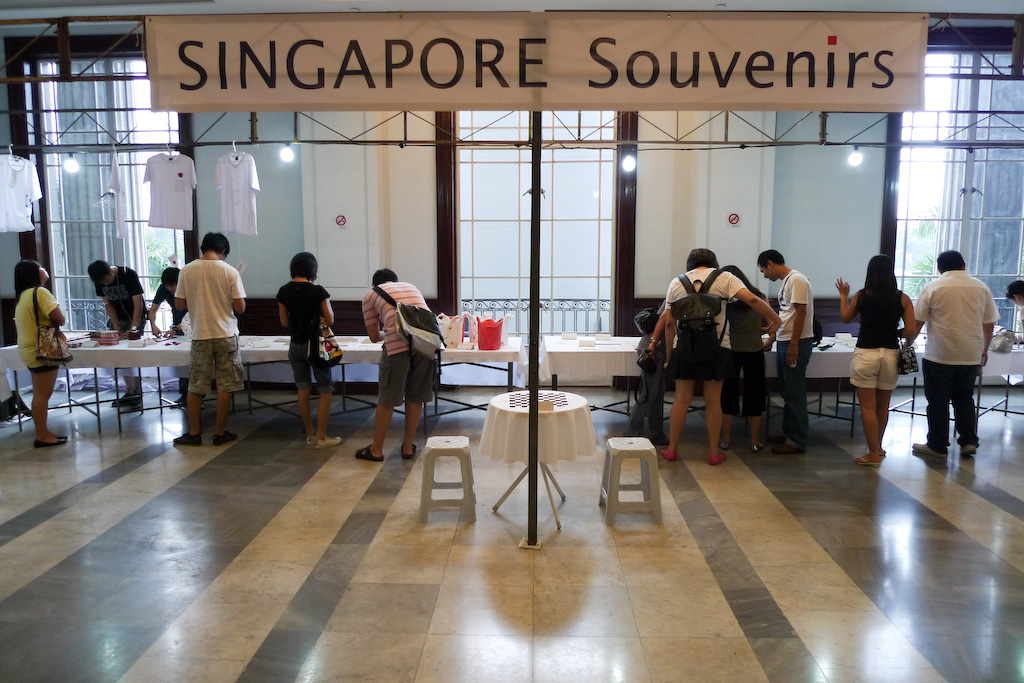 This one was such a riot and definitely the most popular based on how long people dwelled on. The collective of designers — Winston Chai, Lee Tze Ming, Yap Hock Heng, Hans Tan, Tan Chia Wee, Edwin Low, John Chan and Yong Jieyu — mimicked a pasar malam setting to peddle their versions of Singapore souvenirs. Many of them were witty and all were truly representative of Singapore to me. It's seriously time we reconsider Merlion chocolates and pick up some of the products (yes, some are actually for sale!) that they designed: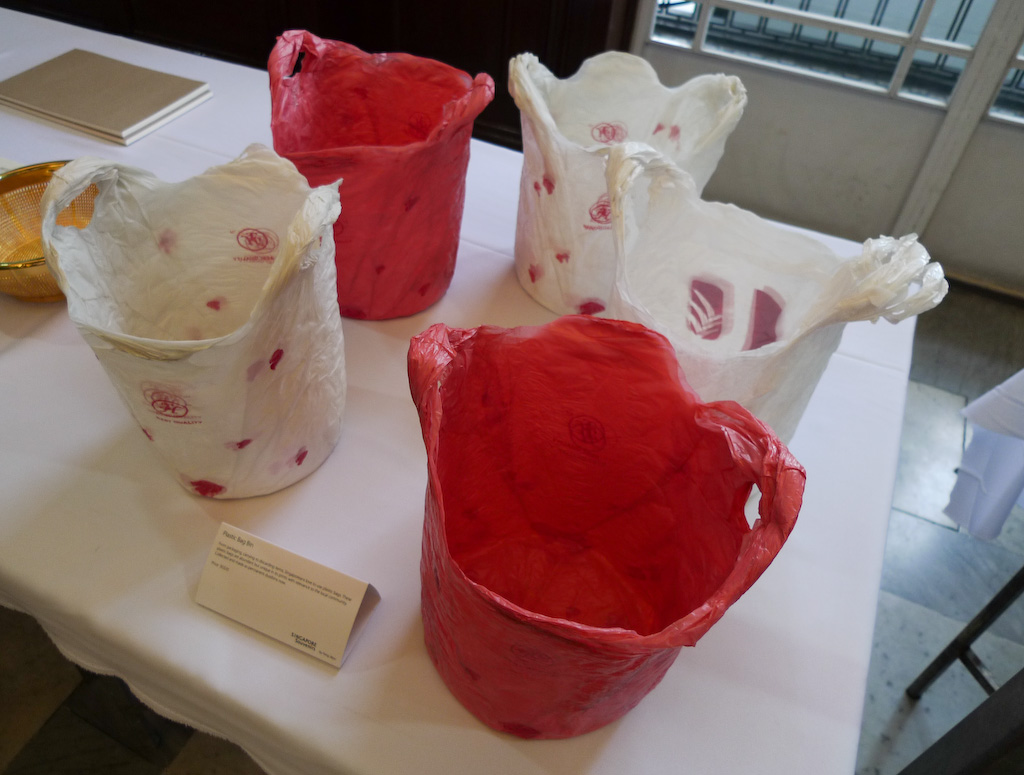 Taking on the Singaporean practice of lining their dustbins with such plastic bags, these bins are literally made out of these bags! Hmm, but won't I end up just putting another bag over these bins to protect them?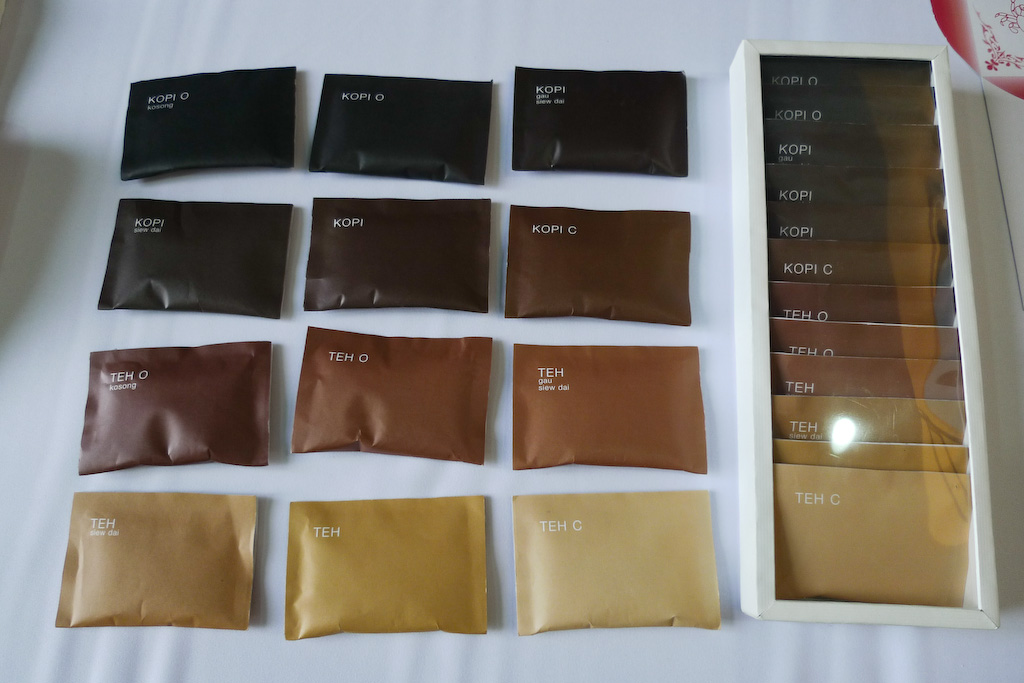 Kopitiam-styled drinks in convenient packets and in corresponding colours!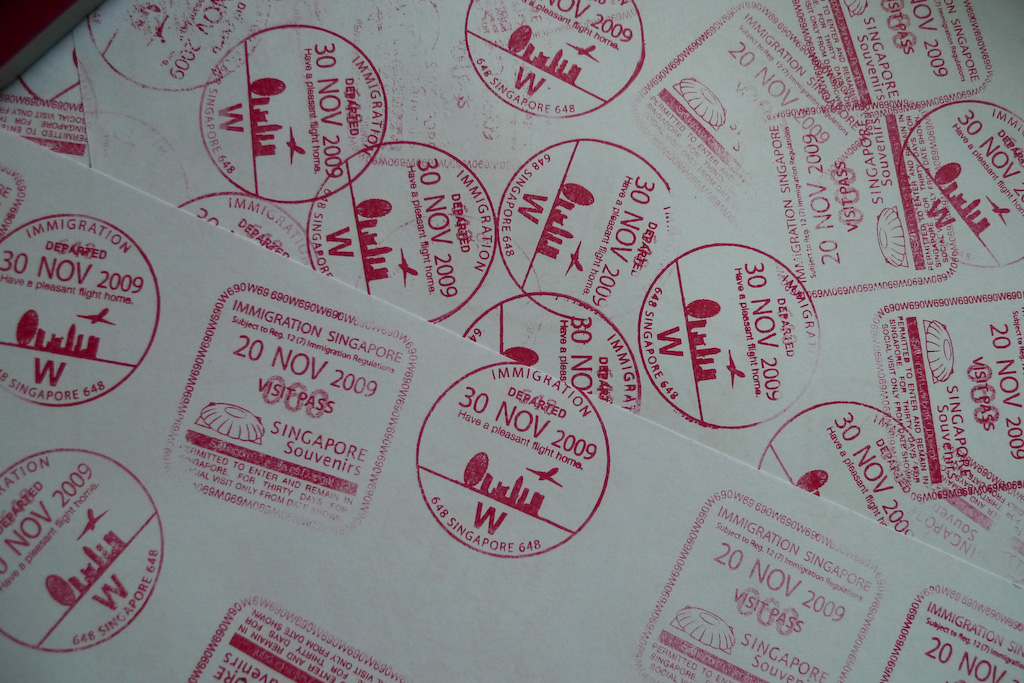 Redesigning our immigration stamps to give our visitors a unique entrance.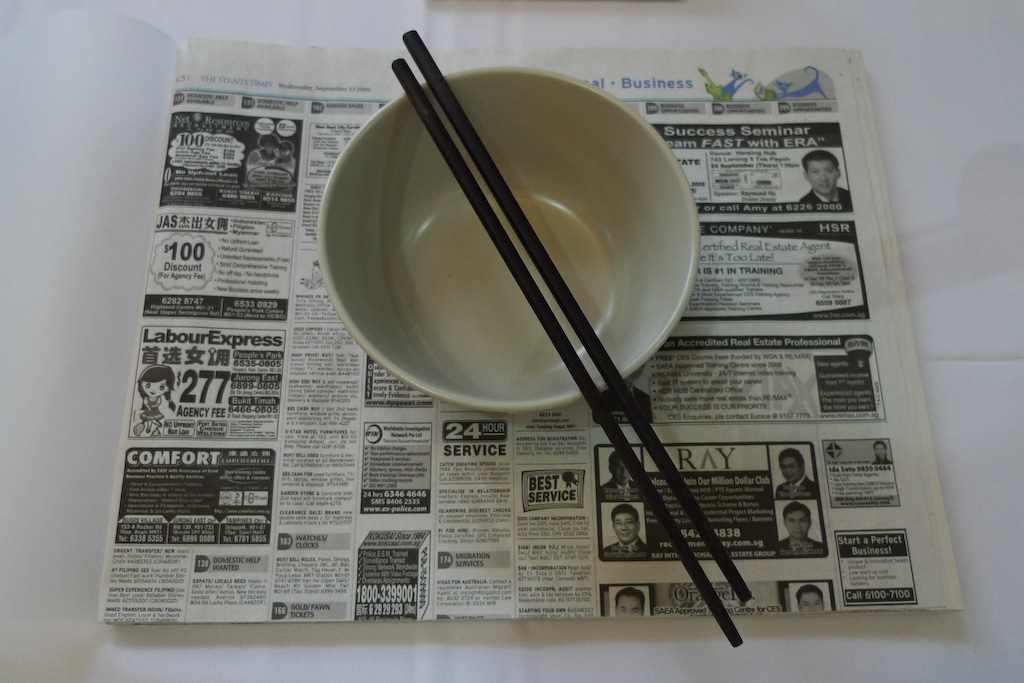 A handy book of Classifieds torn into half so that you can use as food mats. It beats laying the table every time you want to eat.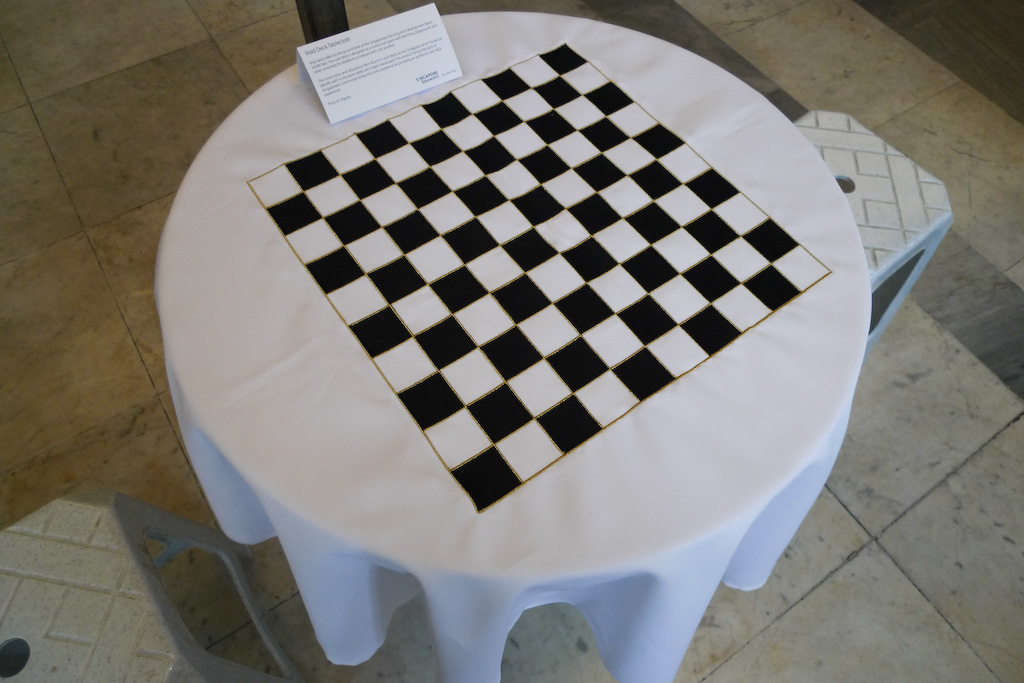 Drape this over any table to recreate the stone tables with checkers board, a common sight at the void decks our public housing.
There were lots more souvenirs to look at and this saved the City Hall exhibition for me. Still, I wonder how serious DesignSingapore is about having a flagship festival like this. If funding is an issue then maybe it's time to look at mid-size exhibits that last throughout the year instead of a half-baked biennial one.