In his 2005 National Day Rally, Prime Minister Lee Hsien Loong outlined plans to develop the public park above Orchard MRT station that Filipino maids working in Singapore used to picnic at and knew as 'Golong Golong'. "I think it's a prime site and we'd like somebody to develop it, a new focal point with space for events and an observation tower," he said. "And we'll make Orchard Road one of the great streets in the world, a place to see and be seen, a place for allto enjoy."
The sale of the site fetched a cool $1.38 billion dollars and the mall built upon it, ION Orchard, is packed with over 300 retail outlets and fronted by Louis Vuitton, Dior, Dolce & Gabbana, Prada and Giorgio Armani . It is hard to disagree when Evalyn, a maid who like most here earns only about $400 a month, calls ION "a rich person's place".
Come 2013, the mall will be crowned with Orchard Residences, the district's tallest building in the form of a 56-storey tower of luxurious residences. And it will mark the conversion of a place the maids used to relax in to a place of work instead.
To make Orchard Road "A Great Street", the chairman of the Orchard Road Business Association recently expressed, in a Straits Times (ST) interview, her desire to clear beggars, flyer distributors and street buskers off the shopping street because they are unsightly.
Both developments make it difficult to reconcile with PM Lee's promise to make Orchard Road a "place for all to enjoy". In fact, a recent letter to the Straits Times Forum also showed how they have influenced the public's definition on who should get to enjoy Orchard Road.
The writer questioned the Filipino enclave, Lucky Plaza Shopping Centre's, place in Orchard Road and suggested it be moved next to the Thai enclave of Golden Mile Complex because they are "like peas in a pod". The letter then went on to suggest that in its place "should be a building comparable to the new malls coming up on Orchard Road".
Such a view explains why Lucky Plaza and the surrounding properties try hard to keep Filipino maids on its edges come Sundays with unwelcoming signs and regular security patrols. Their continued existence along Orchard Road hangs on whether it can remain relevant to what it will become…
One of the great streets
(exactly like the rest of) the world,
a place to see
(only what you want to see)
and be seen
(only if you are allowed to),
and a place for (m)all(s) to enjoy.
—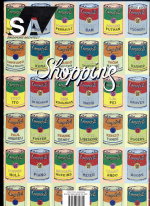 The post above is adapted from my article of a similar title about Filipino maids and the fight for space in Singapore that was first published in Singapore Architect #253. It has since been reworked to feature as a story, Home maid picnics, in my project, Reclaim Land: The fight for space in Singapore.