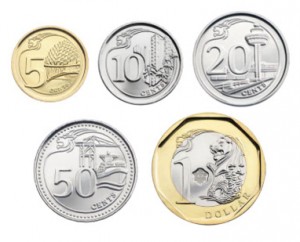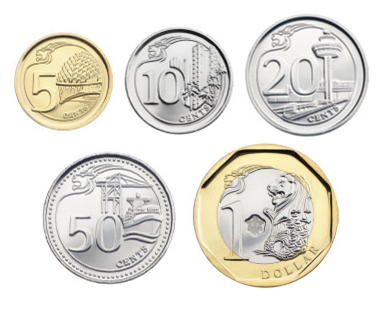 A new series of coins are being introduced in Singapore, some 28 years since a previous revamp was initiated in 1985. The new coins issued by the Monetary Authority of Singapore (MAS) are to gradually replace the existing ones, which have a 30-year tenure, according to The Straits Times.
For the first time, the coins were designed by a local, Mr Fabian Lim. This third series of Singapore's coins features national icons and landmarks — the Esplanade – Theatres on the Bay, public housing, Changi Airport, the port, and the Merlion —  marking the country's progress over the decades.
This departs from the current coins, known as the "Floral Series", which were done by the late English painter and coin designer Christopher Ironside (1913-1992), who also created coins for countries such as Brunei and Kuwait. When introduced between 1985 and 1987, this series of coins were designed to be smaller, lighter, and more distinct from Malaysian ones as compared to Singapore's first series of coins.
Introduced in 1967,  the first coins in Singapore currency portrayed it as an exotic tropical island with marine animals. Designed by Stuart Devlin (1931-), a gold and silversmith who was born in Australia and is now based in the United Kingdom, these coins are apparently still legal tender today, although most have been phased out.
The changing visuals in Singapore's coins over the decades, clearly mark its transformation from a tropical island to a Garden City, and today, a global city of landmarks. As Ravi Menon, Managing Director of MAS said in a press release, "Coins reflect the events, persons or symbols significant to a nation. The new series coins depict local icons and landmarks that are familiar to Singaporeans and reflect various aspects of Singapore's progress as a nation."
The latest coin designs also brings it in line with the nation's current "Portrait Series" notes, which feature a portrait of our first President, the late Enchik Yusof bin Ishak, on one side, and on the other, scenes that depict themes of his life against the backdrop of the nation's development. These notes were Singapore's fourth series, and also the first designed locally when introduced on 9 September 1999 to welcome a new millennium. They were by artist Eng Siak Loy, who in 2007 was presented the President's Design Award Designer of the Year.
To find out more about the evolution of Singapore's money, check out this timeline by the Singapore Mint or information provided by MAS. There is also a very interesting blog about old currency in Singapore by here.