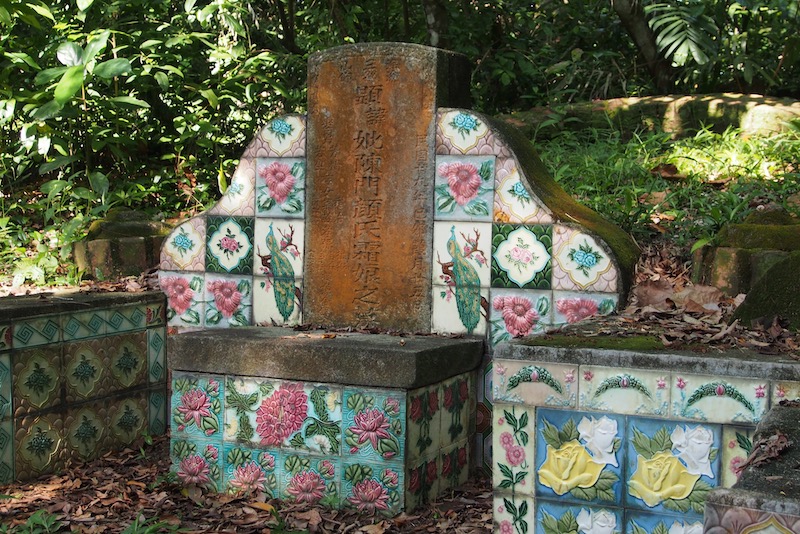 You will find them on bathroom walls, apartment floors and even on the facades of buildings. However, few would expect to encounter tiles in the cemetery. Artist Jennifer Lim was surprised by the colourful floral tiles that adorned her great-grandfather's tombstone when she visited Bukit Brown Cemetery in 2012 to witness its exhumation.
The Australia-born had just moved to Singapore that year to learn about her Singaporean father's Hokkien-Peranakan ancestry. As Lim retraced her family history in the city-state, she encountered similarly intricately designed ceramic tiles at the family's shophouse in Chinatown and the nearby ancestral temple that her great-grandfather helped to found.
"With every place connected to my ancestors, these tiles would be like, 'Hi!'," recalls Lim.