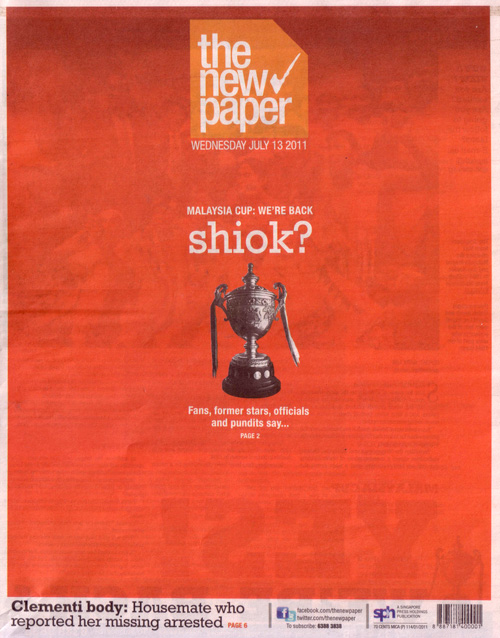 Wow. It's so rare to see such a bold design from our newspapers here. It is so unexpected that at first, I thought I had picked up TODAY, a similar tabloid-sized newspaper that is usually bounded by an advertisement as its cover. But this is actually The New Paper's (TNP) cover yesterday when it broke news that Singapore's national football team was returning to compete in the Malaysia Cup after 17 years.
I suppose such a grand design gesture is appropriate considering how TNP has a strong following of football readers, and the Malaysia Cup has been a traditional staple of news content, from general coverage right down to its former comic strip What's Hup.
Let's hope we don't have to wait another 17 years for another cover that made me sit up.