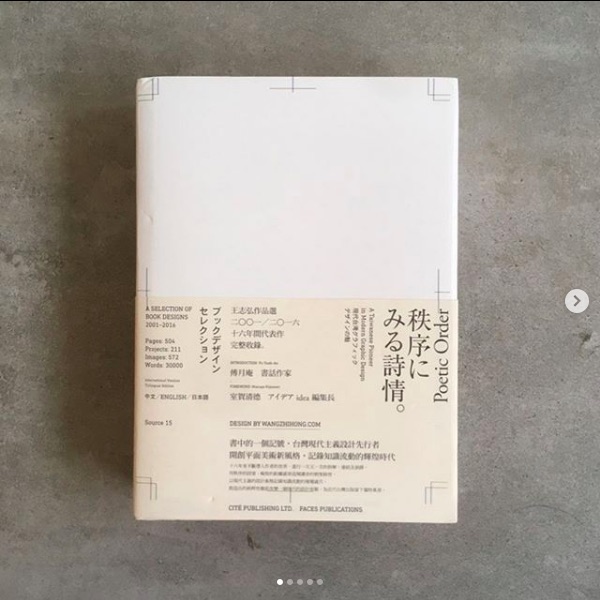 Despite my terrible grasp of Mandarin, I started looking out for Chinese books after encountering the cover designs of Taiwanese designer Wang Zhihong (王志弘). His type-driven designs exploit how Chinese characters are logographics, symbols that visually express the objects and concepts they represent. By deconstructing and reassembling them into elements of a modernist visual language, Wang shows how tradition can be made contemporary. Design by Wangzhihong.com (2016) compiles over 200 of his covers into a visual tome that is a treat for the eyes.

#ADesignLibrary spotlights lesser known design books, and invites public access to my personal collection of titles that focuses on Singapore architecture and design, Asian design, everyday design, critical and speculative design as well as design theory and philosophy. I welcome enquiries and physical loans.
Take, for instance, the typical Chinese character for peace (安), which depicts a woman (女) who stays within the house by covering it with a top radical (宀). To express how women in Malaysia are often segregated in public spaces because of Islam, the duo hacked the Chinese character for space (间) to insert the radical for a woman instead.

 This is just one of 30 characters Li and Hui designed for Women's Words, a tiny red dictionary created with fellow Malaysian writer and researcher Tan Zi Hao. Created for a feminist art event in Malaysia, it's just one example of how TypoKaki has been using typography and design to explore Malaysian culture since 2012.