One of the things that makes Tanjong Pagar railway station distinctly Malaysian for me is its signage. Like the Malaysian flag, the signs are in blue and yellow.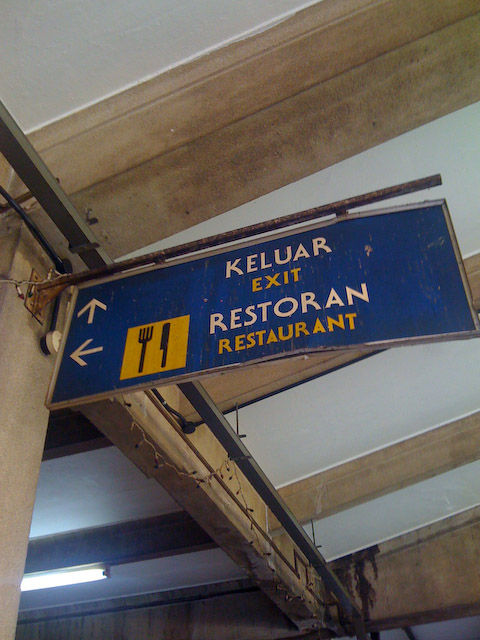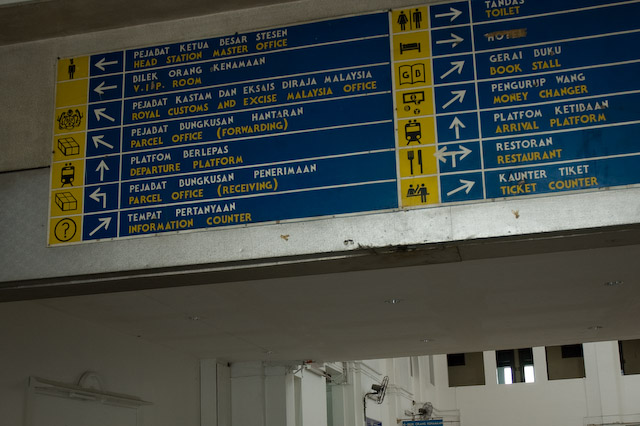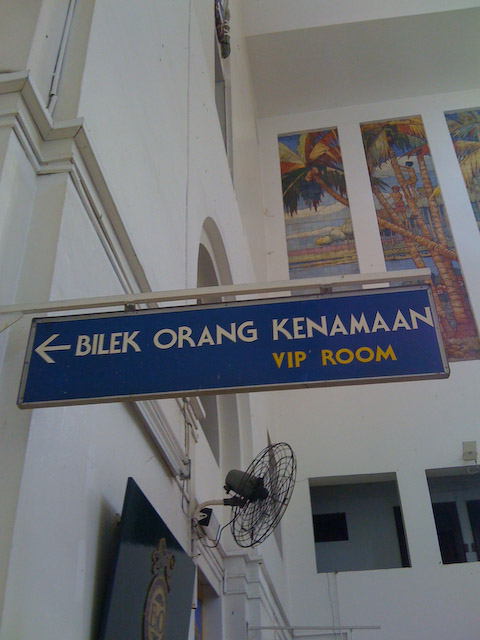 The typeface used in the signs also evokes memories of another era. The guys at Typophile have correctly nailed the typeface as ITC Serif Gothic, which was designed in 1972 by Herb Lubalin and Tony DeSpigna. This was forty year after the station was completed, so the signs are actually quite a recent installation.
WIKIMEDIA COMMONS \ Jason Devadason
This sign was removed in 2004.