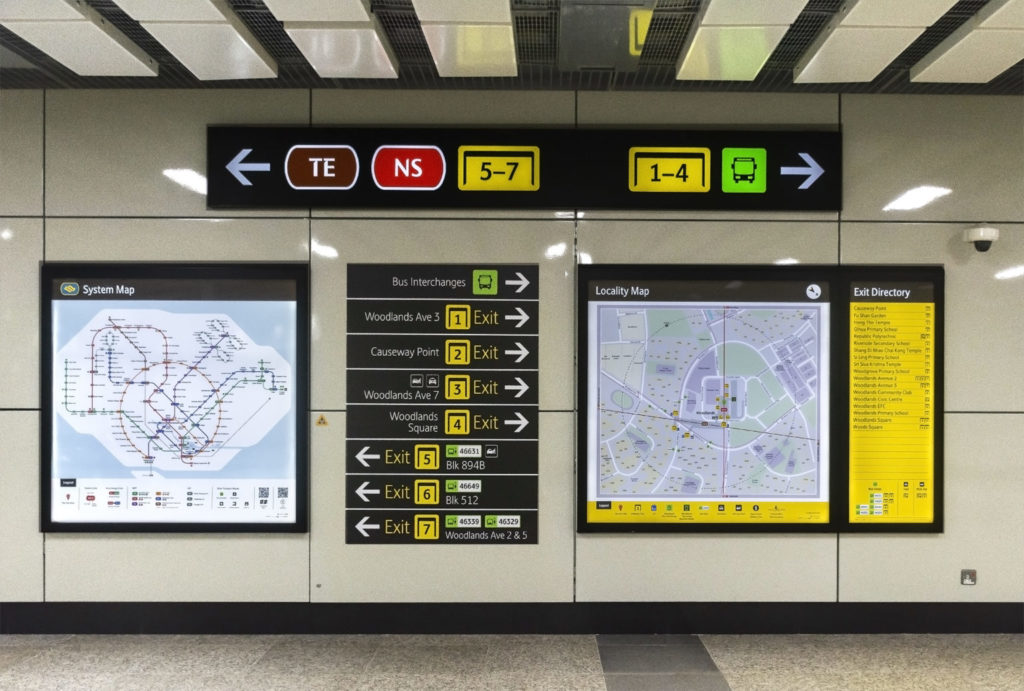 Samuel Lim proposed redesigning Singapore's subway wayfinding as a student, and now the update has finally been implemented
Singapore – From a starring role in the Hollywood flick Crazy Rich Asians to the backdrop of the science-fiction television series Westworld, Singapore has in recent times become a city for all sorts of fantastical projections. It is easy to see why. Skyscrapers such as the Parkroyal on Pickering hotel and the Marina One mixed-use complex are wrapped in lush greenery reminiscent of the Hanging Gardens of Babylon. There is also the neo-futuristic domes of the Gardens by the Bay and the swooping Marina Bay Sands next door. Singapore is a playground for architects from around the world to imagine the buildings of tomorrow.
But the glitzy architecture in the city centre distracts from another reality. On the edges of Singapore, some 400,000 migrant workers live in starkly different conditions to the fancy buildings they help construct and maintain. Many workers are housed in dormitories built by profit-seeking operators that meet state requirements to the letter but are hardly liveable. The need to provide a minimum of 4.5 m2 of living space per dorm resident, offer a toilet facility for every 15 residents and meet the needs of their cost-sensitive employers equals drab industrial housing, where up to 20 workers are housed in a room packed to the ceiling with double-decker beds.