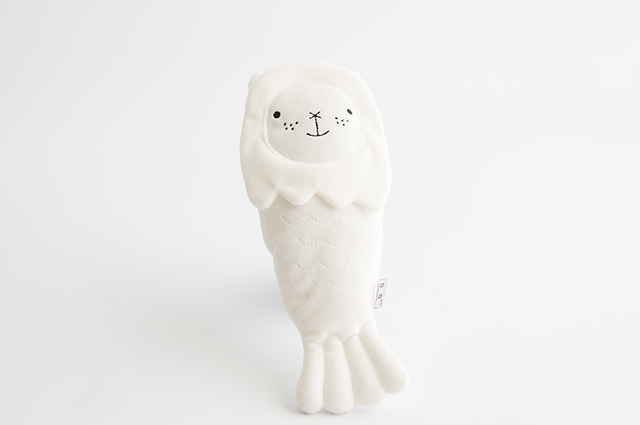 It's a national icon that's over 50 years old, yet few have seen this side of Singapore's tourism mascot – a Merlion that looks straight at you.
This mythical creature's side profile is typically the face of souvenirs from Singapore, but designer Donn Koh found this "stern and so stone-cold" that he gave the half-lion and half-fish a friendly makeover.
Imagine a child's drawing of a fish with a lion mane. Add on lines for a smiley face, dots for pimples and eyes, and you have the smiley "Merlion Chouchou". This is just one of three designs, including a cheeky and a sad-faced version, of a cute pillow-like Merlion plushie designed by Koh of industrial design consultancy STUCK.
"This is the first Merlion that looks at you. I think that gives it a bit of a friendly connection," explains Koh who was also assisted by designer Ng Xin Nie. "It has that combination of innocence, a bit of silly and suddenly its approachable. In some ways, it also feels a bit Hello Kitty-ish because it's got an unassuming face."
The Merlion Chouchou is just one of 50 "Souvenirs From Singapore" STUCK designed in celebration of the nation's golden jubilee. They had been approached by local design label Supermama to produce souvenirs based on the 50 national icons selected by the SG50 campaign.