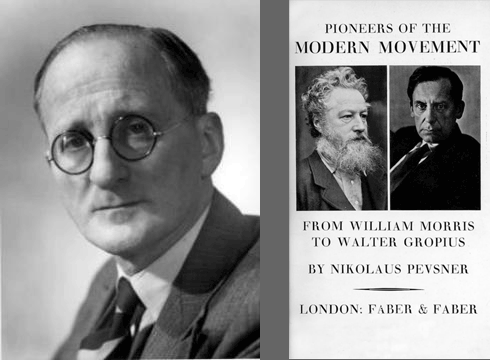 The high regard for modern architecture and design today is arguably the work of Pioneers of Modern Design. Originally published in 1936 as Pioneers of the Modern Movement, this book by the late art historian Nikolaus Pevsner laid the foundation for the recognition of "modern design" by lining up a progressive historical narrative to explain the state of design after World War I. The German scholar attributed the history of modern design to individual architects, designers and their works, starting from William Morris of the Arts and Crafts movement to the "machine aesthetic" of Walter Gropius and the Bauhaus. Modern architecture and design, as Pevsner saw it, was the inevitable product of the Arts and Crafts movement, Art Noveau, and the emergence of steel as a building material.
As Pevsner noted in the foreword of the book's inaugural edition, his book was the "first to be published" on the subject. Close to eight decades later, Pioneers of Modern Design has been reprinted countless times, and in 2005, Yale University Press even saw fit to revise and expand what it called "one of the most widely read books on modern design."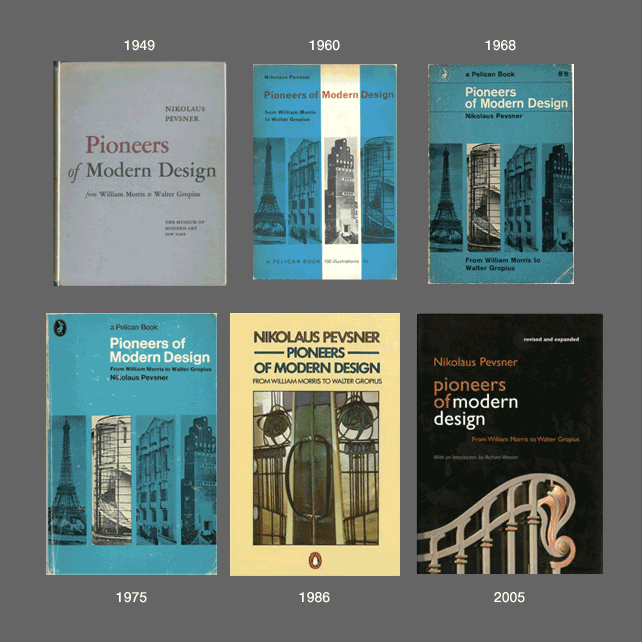 Pevsner's book would not have become so significant a book had a second edition not been published in 1949 thanks to the support of the Museum of Modern Art (MoMA) in New York. It was here that the title of the book was changed to Pioneers of Modern Design. This framed Pevsner's narrative of design history as "more ongoing, more fluid" and ultimately aided the museum's own efforts to "cultivate an American breed of modernism" notes academic Irene Sunwoo in her paper Whose Design? MoMA and Pevsner's Pioneers (2010). Retracing the history of the book's second edition, Sunwoo explains that MoMA found Pevsner's interdisciplinary approach to architecture and design aligned with what it was doing, and the museum's then curators Philip Johnson and Edgar Kaufmann Jr. worked closely with Pevsner on revising and updating the text.
When this second edition of Pioneers sold more copies in its first six months than the first edition had over a five-year period, the idea of "modern architecture and design" was born in the public's mind and they could visit its temple in MoMA. Design history's preoccupation with emplacing and refusing modernism is all due to Pevsner's book notes design critic Guy Julier. "The representation of design has been dominated by the achievements of individuals in the first place; second, by the aesthetics and ideology of modernism; and third, via specific objects of a certain type," he wrote in The Culture of Design (2007). This sums up the narrative and structure of Pevsner's book, which has become the archetype of libraries of monographs and historical tomes on the zeitgeist of "modern architecture and design" today.
———–
Written for Karen Stein's The Design Book class at D-Crit.