Here's a graphic design project I hope someone will take on in the years to come: A system of design guidelines to brand the public service.
The Singapore Public Service is  a vast and diverse entity containing some 15 Ministries and over 50 organisations. They differ in terms of age, what they do, who they are made up of, and also who they serve. However,  in recent years, the public service  has been championing a "whole-of-government" approach to how it serves the public. To some extent, it has tried to brand itself this way too. Just today, they launched a coffee table book Pioneers Once More, "the first about the Singapore Public Service as a whole".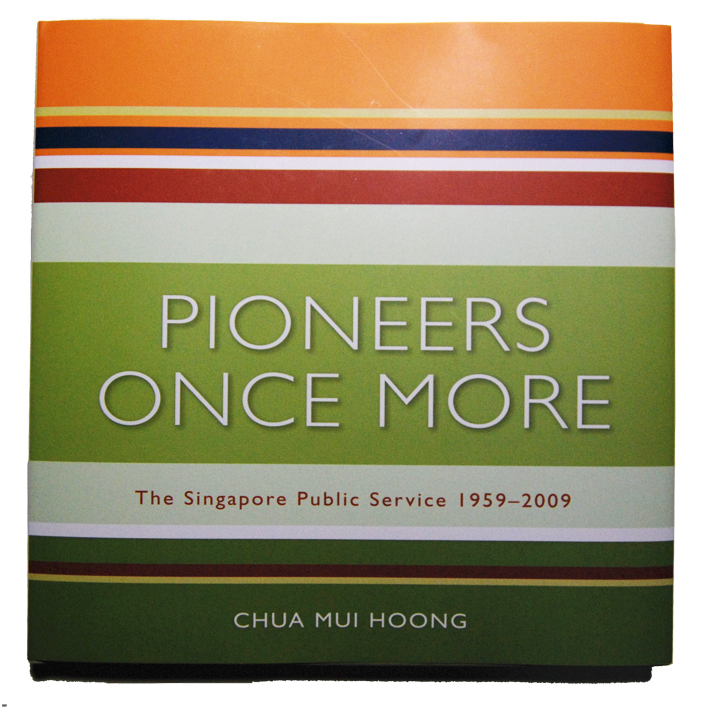 Yet, the design of the book cover is disappointing. It is an abstract kueh lapis that doesn't say much to me. It hides the interesting stories and photos inside, and lacks a stature that you would associate with history books. It looks like one of those diaries you may find at Popular bookstore. I'm guessing the design team faced the problem of who can be the face of the public service? How can we present the public service as one when the reality is that people don't see it as that?
The final product is an lost opportunity to visually define the public service as one for the first time. So, the issue remains out there for our local designers to take on, and it'll be interesting to see what solutions exist.