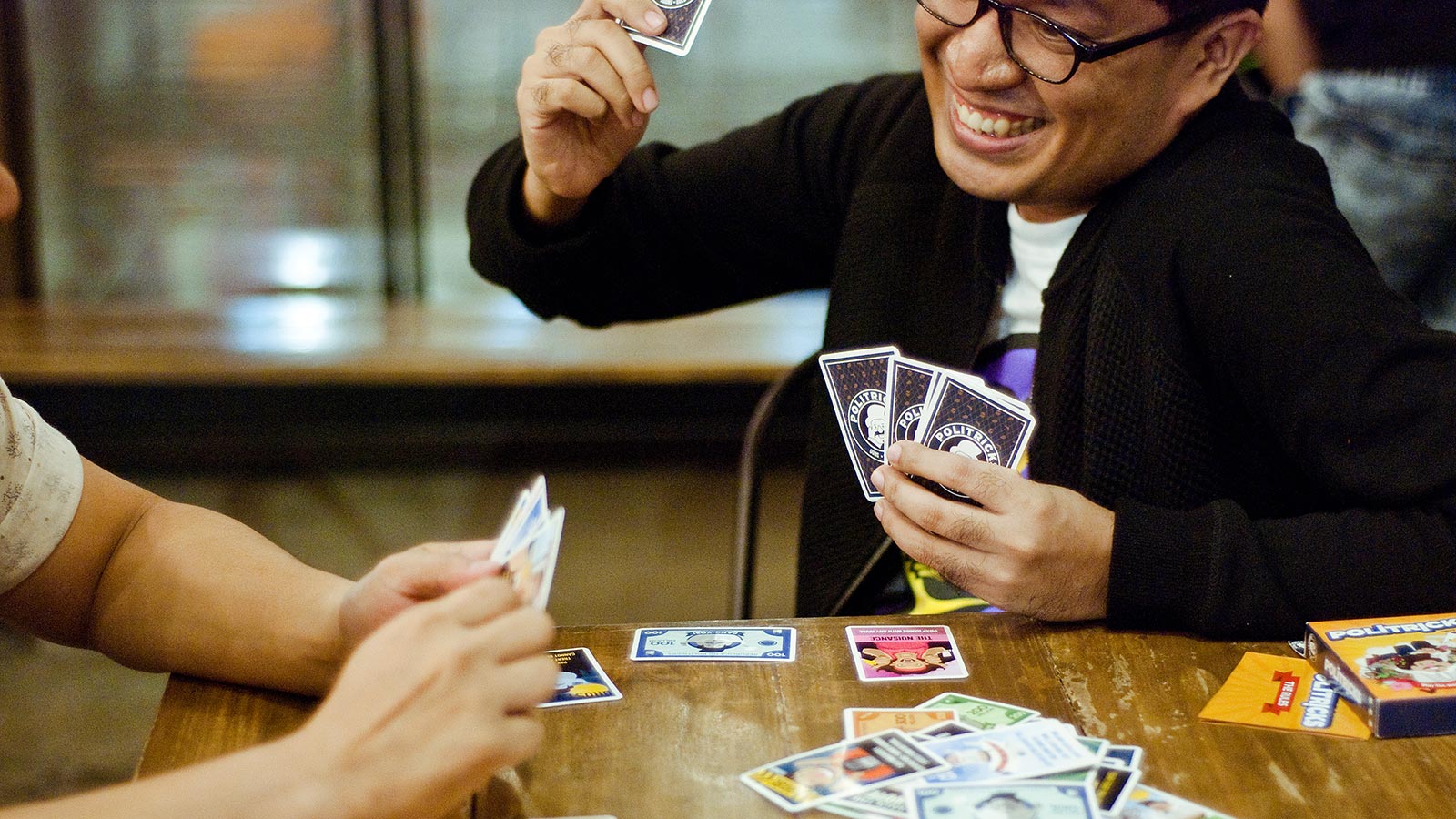 Entertaining as well as educational, this gently satirical card game inspired by the dirty politics of the Philippines hopes to open Filipinos' eyes to the tricks their politicians play.
When he first moved to the Philippines for work two years ago, P. J. Lim encountered political campaigning in the unlikeliest of places—at funerals.
'Some people are so poor that they can't afford funerals, so politicians fund them, and you see their faces all over the condolence messages,' says Lim, who hails from neighbouring Singapore. 'It is ridiculous and it is real.'
That encounter sparked a conversation with his Filipino friend, R. B. Ting, about the crazy things that happen in that country's politics. As the duo drew up a list that ran the gamut from marrying a celebrity to sex scandals, and even kidnapping opponents, they decided to create a game out of these examples in time for the Southeast Asian nation's presidential elections in May 2016.