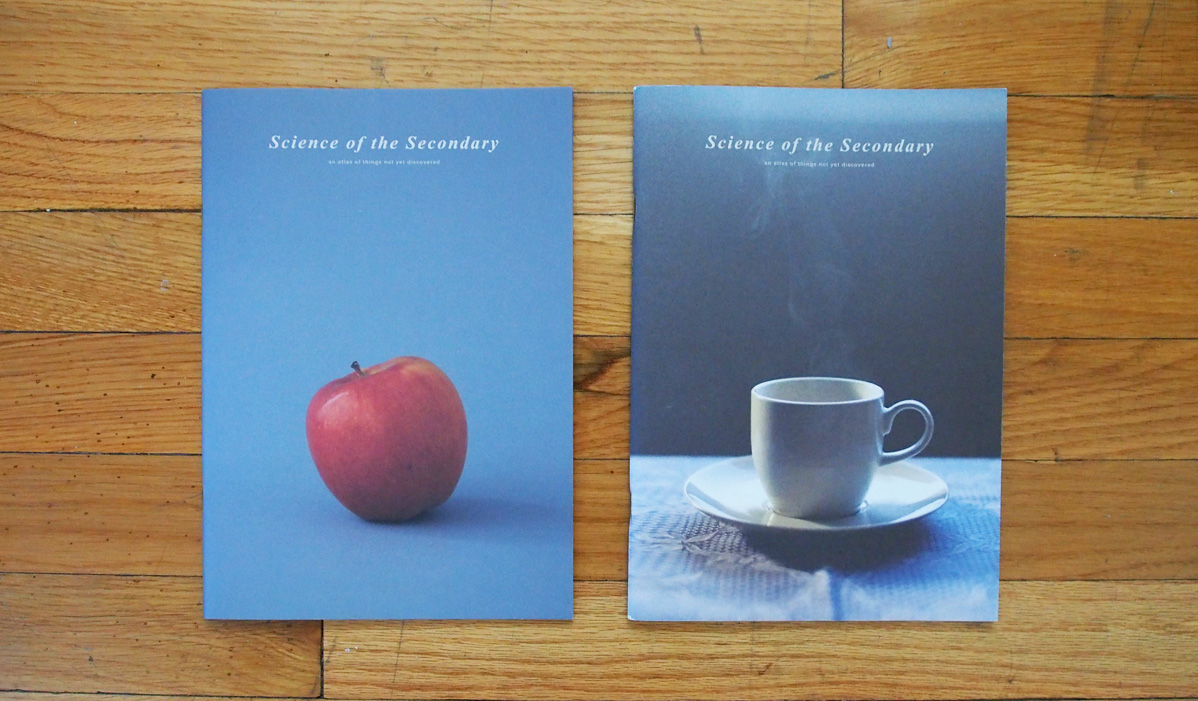 Many of us experience the world primarily through our eyes. We are quick to make judgements based on how things look, while considering how they work is of secondary importance. It's as if we can only see when we actually have four other senses: smell, hearing, taste, and touch.
"Science of the Secondary" is an on-going series of bi-annual booklets by design studio Atelier HOKO. The series aims to expand our narrow view of the world through a close examination of the everyday things that surround us. As if by teaching us how to read a new language, the first issue begins with the apple, taking the reader step-by-step through the seemingly mundane experience of eating this fruit. The Singapore-based studio (led by Alvin Ho and Clara Koh) draws out a series of unexpected insights that makes you chomp through the 44-page booklet in one sitting.
What is the role of each finger when holding an apple? Does the sound of crunching into an apple affect its taste? Why do we unconsciously bite into an apple in sequence? HOKO considers these questions and gives its answers by way of beautiful photography, illustrations, and short captions bound together in a handy comics-sized publication.
In May of this year, the duo released the second issue that looked at the cup and questioned the act of drinking. Alvin sums it up nicely in the introductory page:
"…but what does it mean to drink? Do we drink with our skin when the hands are hugging the cup? Are we drinking with our body posture while sipping earl grey in a team room? Are the ears drinking as we take each sip of the coffee? Can we consider the act of licking one's lips drinking? Does the nose know that it is drinking as it hovers above the caramelised milk froth sitting atop a very large cup of coffee…?"
Although it may sound esoteric, Science of the Secondary's content is meant to keep the general reader intrigued with plain, short captions, and by borrowing the visual language of science publications. Informative diagrams and photographic sequences give the duo's observations and thoughts the weight of scientific objectivity.
More than just lessons about objects, one comes out of reading this series with a more mindful view of the world. Try closing your eyes for a moment to "see" — that's how much more there is to the world than what lies in front of our eyes.
———–
Written for Elizabeth Spiers and Chappell Elison's Online Publishing class at D-Crit.