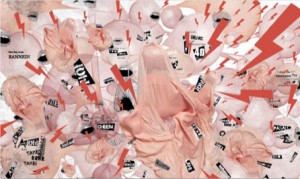 It took a semester away from Singapore for local graphic designer Ray Han to begin to wonder what it meant to be a Singaporean. While on exchange as a student at Maryland Institute College of Art, the recent graduate of NTU's School of Art, Design and Media (ADM) realised how little people understood and knew about Singapore. This is why she created A Piece of Gum. A Peace of Gum, an illustrated book about Singlish, for her final-year project that was showcased in the recent ADM Grad Show 2010.
"I decide to work on Singlish. because I believed that it is the only non state engineered piece of culture and is an organic fusion of the diversity," says Ray over an e-mail interview.
Putting together the English reference to "bubble gum" which is banned here, along with the similar sounding Hokkien word "gum", meaning the ability to live in harmony, Ray has put together a visual book with minimal text but lots of visual metaphors to tell the story of Singlish — a language created out of the diversity of peoples here, and has helped to bring them together.
This book is Ray's first step in a quest to create a timeless design that represents the collective identity of Singaporeans. "I think Singaporeans born and lived in Singapore will always have their identity with them, because we grow, breathe, talk and eat here," she says. "I believe the identity is formed without them knowing."
She hopes that this book will help readers discover Singapore culture from a graphic designer's point of view, and she'll love to see it publish one day. For Ray, infusing national identity into their design is a matter of choice. "The decision to represent the collective identity excites me, and designers who are equally interested in this area can help bring knowledge for the world to understand and appreciate our roots, and stories," she says.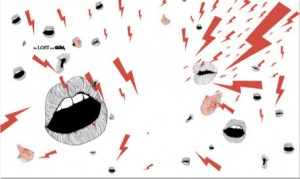 Now that she has graduated, designing will have to take a backseat for Ray. She is on a Ministry of Education scholarship, and will be teaching for the next four years. However, she will continue designing and one day start up her own design label.
Find out more about Ray and her book, A Piece of Gum, at <http://theraybit.com>