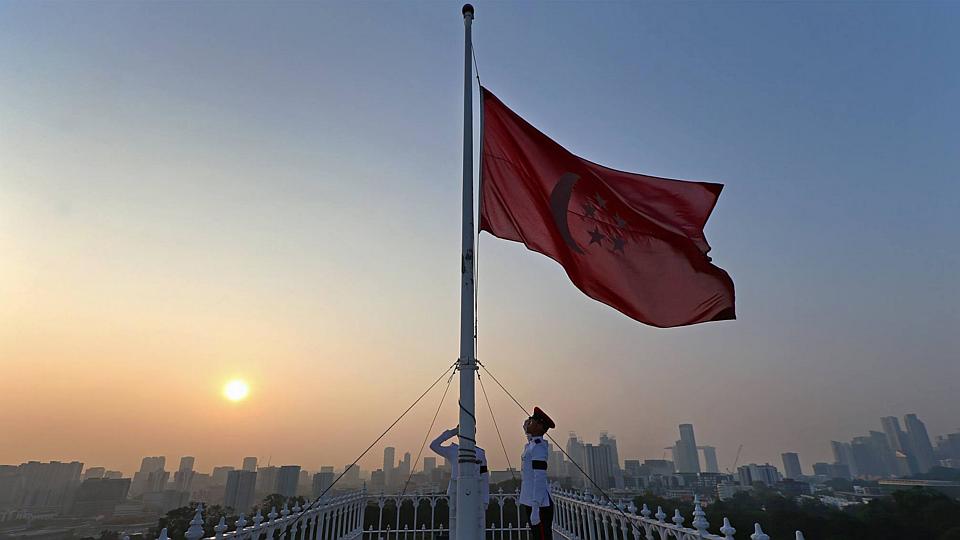 Flying the state flag in half-mast is how countries have traditionally symbolised the passing of a national figure. Since Singapore's founding prime minister Lee Kuan Yew died on Monday, state flags on all government buildings have flown at half-mast, an act no different to when other Singaporean leaders—including Ong Teng Cheong (2002), Wee Kim Wee (2005), Goh Keng Swee (2010) and Toh Chin Chye (2012)—passed on.
But this time around, there was also mourning online. Not only was a website Remembering Lee Kuan Yew set up within hours, many government organizations also turned to "greying" or "blackening" their typically colorful websites and logos on their social media accounts.
While not every organization did so—indicating it probably wasn't a coordinated whole-of-government directive—all of them referred to the Remembering Lee Kuan Yew campaign in some way.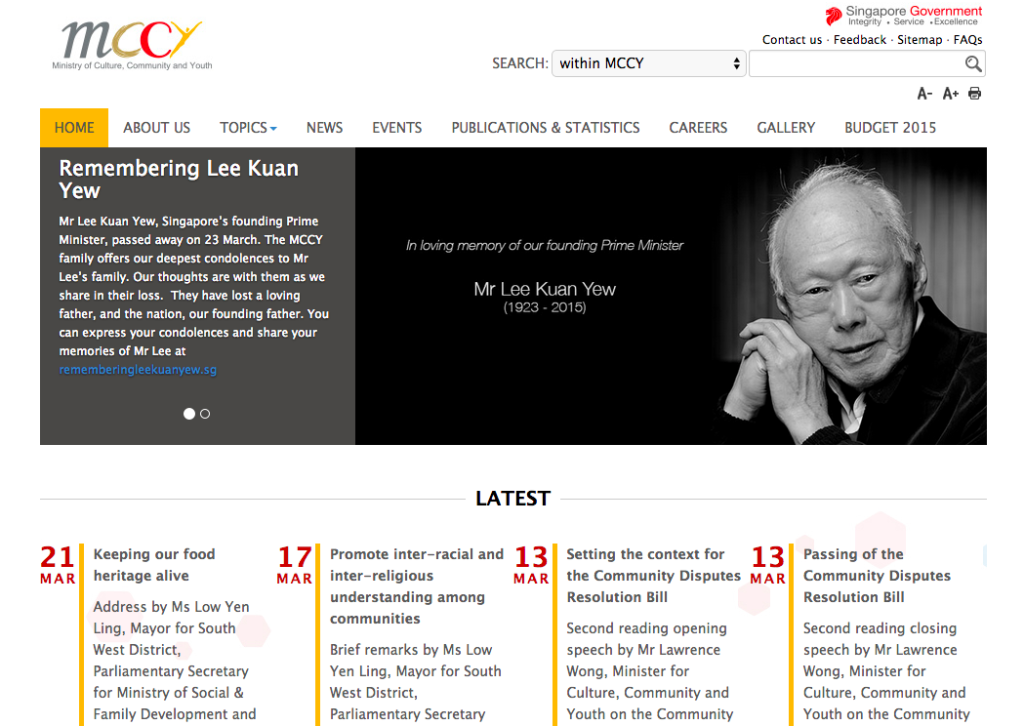 Could this become a new digital tradition in how states mourn? As governments expand their digital presence to stay relevant to citizens, new practices like this come to play. For one, the government building is not the main medium of interaction between the state and its citizens. Particularly today, it's often websites, Facebook pages, Twitter accounts that are the communication channels citizens hear from, which makes the logo akin to the flag on the mast of a building for the online audience.
In reaction to the digital mourning, many Facebook users interacted liked the change in logos and even commented with condolences. In contrast, it's harder to imagine someone saluting the state flag in half-mast today.
In one non-government case, the media organisation ChannelNewsAsia was even slammed for making the change a day late. While a logo was once seen as static and fixed, there is almost an assumption that it will morph with the times—just as what AirAsia did when its airplane crashed last last year or how Google does almost daily to commemorate anniversaries.