It was once touted as the world's slimmest and lightest notebook personal computer. Weighing 2.1 kilograms and just under 3 centimetres thick, the IPC Porta-PC 386SLP3 Notebook Computer was a piece of cutting-edge technology.
Today's "ultraportable" laptops come in half the size, but when the Porta-PC debuted in 1992, its sleek form and black anodised aluminium casing then stood out amongst its boxy plastic competitors. What many probably didn't know too -this high-tech product was designed and manufactured entirely in Singapore.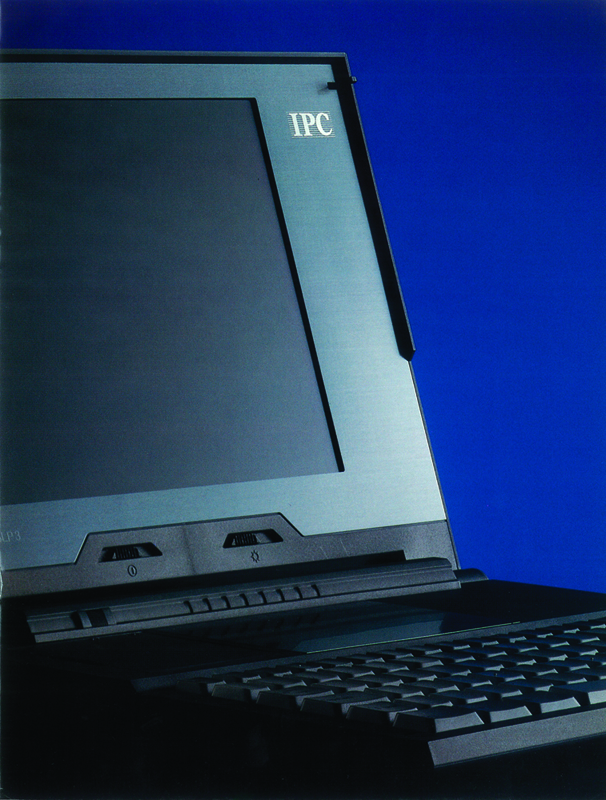 A creation by computer firm IPC Corporation and industrial designer David Chen, the Porta-PC was part of a wave of consumer electronics Singapore made for the world in the 1990s. These rolled out from an Information Technology (IT) industry that arose out of the government's push for Singapore to ride on the then emerging IT wave. Beginning in 1981, the National Computer Board was set up to implement computerisation in the public service. As this revolution spread to the private sector in the following decade, manufacturers of consumer electronics in Singapore, ranging from multinationals such as Philips, Hewlett-Packard, Motorola and Sony, to local start-ups like IPC and Creative Technology, assembled teams of engineers and industrial designers to invent and manufacture IT products.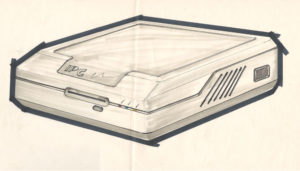 While David and his consultancy Studio Industrial Design also designed desktop computers, printers and keyboards, he fondly remembers the Porta-PC because it clinched the nation's then top industry accolade, the Singapore Design Award in 1992.
"I wasn't thinking of competing (for the world's slimmest laptop). We were just using our brains to see how to minimise it," says the industrial designer who returned to Singapore in the late 1970s after studying and working in the United Kingdom. "Now people use titanium… but that time, nobody in the world had done it (use aluminium)."
Industrial designers in Singapore were not just breaking new ground during this period, but breaking out. Take the example of Lawton and Yeo Design Associates, a local consultancy most famous for designing the popular Ericsson GF788 cellular phone. According to newspaper reports of the time, between 1988 to 2000, the firm grew from a three-person show to a 40-persons outfit with an annual turnover of $9 million. This experience was shared by other local industrial designers such as Song Kee Hong, who attributes the phenomenal growth to the many research and development teams set up by multinationals here.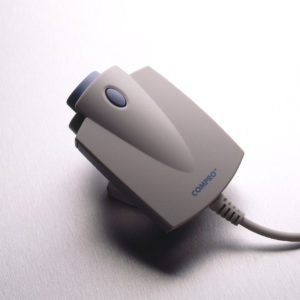 "There was an abundance of product design projects and only a few design consultancies," says Kee Hong who started working in the Singapore office of Hewlett-Packard (HP) before leaving to set up Design Exchange with two partners in 1994. Their industrial design consultancy immediately acquired a pipeline of work which would eventually include a web camera for Compro as well as mobile phones and pagers for Motorola.
Design Exchange performed so well in the first year that it bought a high-end Unix 3D Computer-Aided Design system, a tool then only available to the big boys, says Kee Hong who studied industrial design in the United States and worked there for a year. "I had experienced the power of these systems while I was working in a cutting-edge consulting firm overseas and also in HP before I left, so we ploughed all our first-year profit into it as the market seemed so full of potential."
Supported by government subsidies, the local IT industry not only grew in size but in awareness of the importance of design. This was the case when companies such as local electronics manufacturer Goldtron sought out Design 3, says its co-founder Tan Khee Soon. "They had a lot of engineers but these companies realised in order to get into the market they needed some elements of design."
This marriage of design and technology was crucial in helping Singapore create breakthrough products such as HP's OmniGo 100—the first locally made and designed electronic organiser. Khee Soon recalls how HP's local engineers came to him with a matchbox-like device they had invented. Design 3 suggested redesigning this into a single clamshell that was more intuitive, and a rotating screen so the organiser with a stylus could be used like a notepad. This design helped the OmniGo clinch the product of the year at the 1995 Comdex Asia computer trade show. HP's Singapore team subsequently became a trailblazer in the genre of "palmtop PCs" with devices such as the HP 620LX, the first such handheld device with a colour-display when it was shipped in 1997.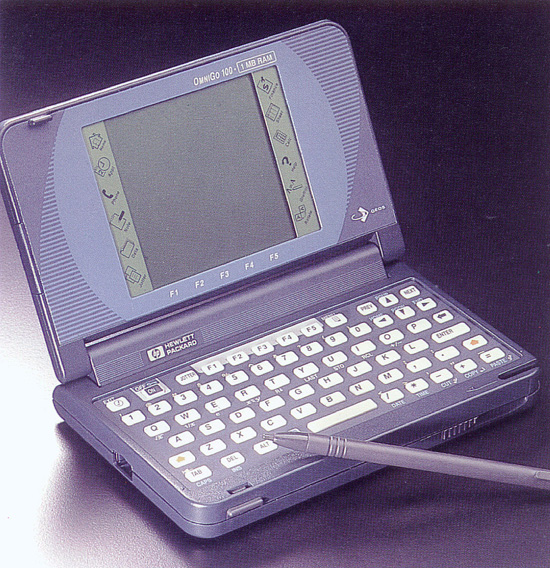 Just as palmtop PCs, mobile phones and pagers, and to some extent computers, have been replaced by the now ubiquitous smartphone, Singapore's IT industry has also since moved up the value chain towards knowledge-based industries. This has seen the hardware development infrastructure which aided the development of IT products in the 1990s—companies that provide prototyping, tooling and moulding services—relocate to countries with lower labour costs such as China instead. Industrial designers in Singapore have had to redefine their roles too.
Today, Design Exchange creates user interfaces and user experiences for the security, industrial and biomedical sectors. Kee Hong, who is now an Associate Professor at the National University of Singapore's industrial design school, says this shift over the last two decades reflects the commoditisation of once new technologies. For instance, the smartphone, regardless of brands, is built on similar technologies and comes in almost identical rectangular forms.
"The mindset then was technology taking the lead as the key differentiator and the designers' role was just to make products look good on the shelf," says Kee Hong. "Besides aesthetics, today's designer has to know how to create an intuitive user experience as well; to help their design differentiate and also to simplify and humanise technology."
But regardless of where technology will take us next in the years to come, David says designers will always have to keep one eye towards the future.
"You are an industrial designer, you are supposed to create new things," says the 73-year-old who continues to run his practice. "You have to be advanced, have new ideas."