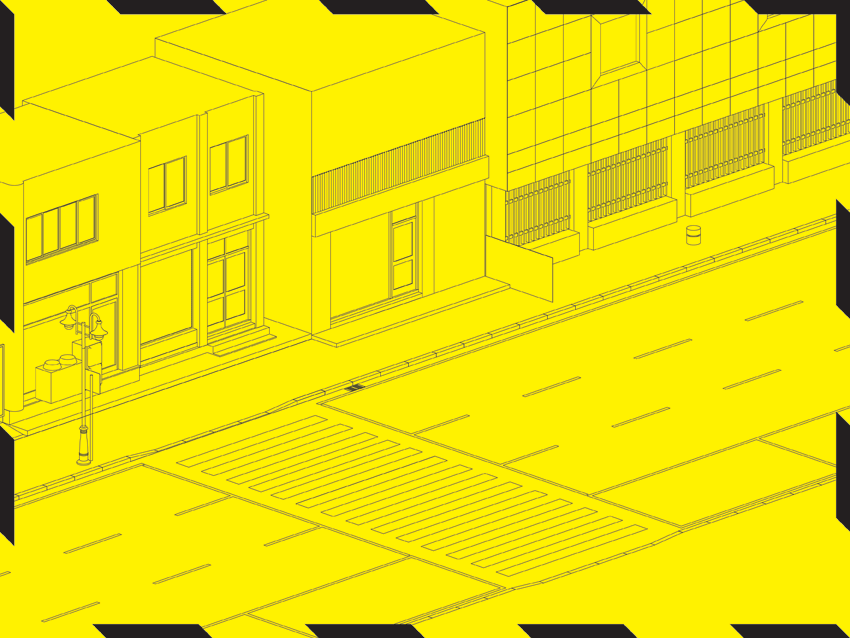 The city is often portrayed as a playground for the rich and powerful: the real estate developer, the urban planner, the starchitect. From their point-of-view (often high up in skyscrapers), ordinary city inhabitants look nothing more than specks amidst the glitzy urban skyline.
Two recent books from Asia take us down to the streets of the city instead. Both publications are fascinating collections of hyper-local vernacular designs that demonstrate how two Asian cities are built from the ground-up.
Borrowed City (2013) is a tour through Seoul by MOTOElastico. The architecture studio has been documenting how private citizens use public space for their personal benefit in the capital since 2009. Turning sidewalks into stores with just a few baskets of goods, planting vegetables along public staircases, or 'parking' on the roadside to have a picnic lunch — these are just some of the book's examples of how citizens have built their own spaces in the city; each intervention is photographed and enhanced with 3-D models. By reading such acts as "borrowing" as opposed to "buying" the city, the studio (headed by Italians Marco Bruno and Simone Carena) makes a case for how the considerate use of public spaces by citizens can help build a more participatory and inclusive city.
Siu King-chung's lesser designs (2013) showcases similar projects from Hong Kong. Inspired by 19th century English designer and critic William Morris's idea of the "Lesser Arts", Siu created a book that celebrates the design wisdom of ordinary citizens. Beginning with a typical Hong Kong home and ending out on the city's colourful neon-lit streets, the associate professor at the city's PolyU Design points out the variety of anonymous designs in everyday life through photographs. The simple Chinese and English captions prove how design and creativity are not exclusively for professionals — "Lesser designs" for Siu are not lousier, just less obvious.
What makes both books particularly precious is that they offer another view of city life — one that is often transient and threatened by rapid urban development. Whether it is in Seoul, Hong Kong or any of the growing cities in Asia, "modern" solutions are increasingly introduced with the promise of order, efficiency, and a better living environment. But by re-framing seemingly chaotic street life through smart citizen interventions, both books offer a more humanistic reading of city living that begs a closer look.
———–
Written for Elizabeth Spiers and Chappell Elison's Online Publishing class at D-Crit.