Hong Kong retail store Goods of Desire opened in Singapore two weeks back and I finally checked it out last night. The label, founded in 1996, sells an eclectic collection of goods ranging from clothing to homeware that are designed to be "quintessentially Hong Kong". One of their most distinctive design approaches has been to appropriate everyday things from the city to create goods that represent Hong Kong.
I walked out of the store wondering, where is Singapore's Goods of Desire? It's not a difficult concept to execute and many Singapore designers have used a similar approach to design an array of Singapore-inspired products. One of the early pioneers is Casey Chen, who created the Taxi Lamp (2002) and the DynaGlo Lamp (2005). There's also &Larry, who has designed various "Objects" that express Singapore's identity. More recently, we have Singapore Souvenirs (2009), where a group of industrial designers explored 37 new concepts of what a Singapore memento could be. This has become a permanent project of design group triggerhappy.
Besides representing Hong Kong, Goods of Desire also designs products "to live better", promoting a certain lifestyle. Again, Singapore has a generation of young designers doing just that. Uyii produces bags by hand because "in this world of mass production, there is a place for special designs with handmade touch". Similarly, local label wheniwasfour wants to "play a part of the demographic that enjoys 'slow living', simple happiness".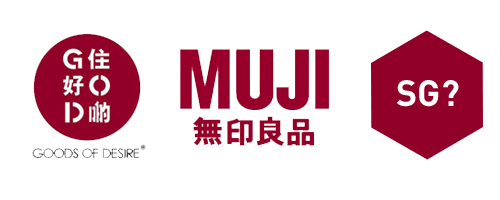 What is missing in Singapore at this point is some kind of "super label" that connects all these creations. Currently, small shops such as S U P E R M A M A and little dröm store carry many of these products, and design studio FARM, also commissions, produces and sells such products via its online store. However, to take these designs to the mass market, and even internationally, there needs to be a certain volume and presence.
I don't think what Singapore lacks now is creative talent — there are many more labels that those I've listed — but rather someone or an entity who can offer the commercial expertise and financial backing. Just as Hong Kong has its Goods of Desire and Japan has MUJI, it's only a matter of time before such a concept store emerges from the shores of Singapore.