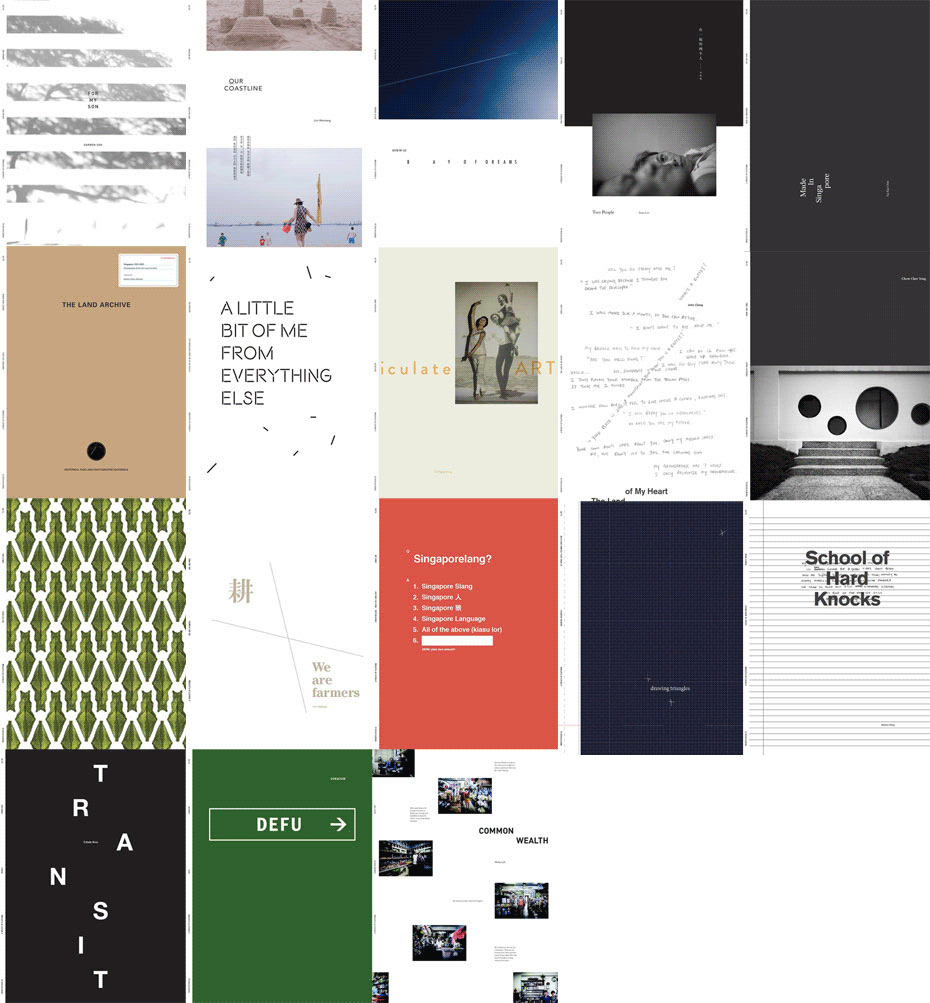 Wherever we go, we carry pictures of home.
Framed up, wedged in a wallet, on a phone, shared online, etched in our minds—we hang on to these references that remind us of where we've come from.
It's been almost two years since I've last seen Singapore. Away from home, all I've had apart from my own pictures are those from the news and what friends and family share online—snapshots of how home has grown through the lenses of my fellow citizens.
Marina Bay with its iconic "integrated resort" has overshadowed the Singapore River's line of shophouses and skyscrapers as the shorthand for the nation's success. Our list of old places has matured beyond colonial relics to include modernist complexes and even the iconic dragon playground. The index for the city's pace of development is no longer the skyline of towering cranes, but how crowded our trains and streets have become.
The frames Singaporeans use to look at their home are changing. It shows in the subjects we picture, but also in what photography means to us today. Is picturing a Chinese, Malay, Indian and Eurasian still the quintessential portrait of Singapore society? When did photographing and shaming online become our way of handling outrageous acts we encounter in public? Should photos of our nation's late founding prime minister Lee Kuan Yew be restricted from public use?
These questions capture some of the issues Singapore faces today. Pictures of home are not just illustrations but also reflections of who we are, projections of how we see the world, and symbols of our community. A photograph's flat surface belies its third dimension: as a platform for discussions on the people, places and things that matter to each one of us.
This social element is what defines contemporary photography. Making a picture is not just framing a subject and pressing the camera shutter (or in today's case, tapping a screen), but also sharing it with others—a process that envelopes pictures with meanings beyond just the photographer's point of view.
This is how our pictures of home are made: through the conversations we share about what we see, what we remember seeing, and even what we hope to see. While the realities depicted in pictures will one day fade or even be challenged, the meanings they hold for each one of us is what helps us see home clearly, wherever we may be.
A essay written for the upcoming TwentyFifteen.SG The Exhibition at Esplanade.