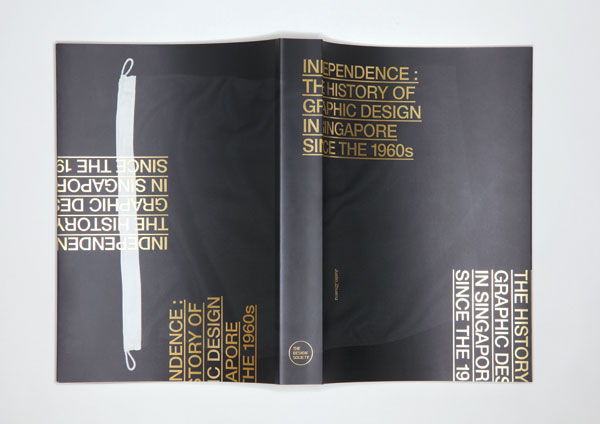 As with any community that has been around long enough, there are several generations that lie within it. Identifying this is useful in understanding why they act and think differently, and helps us predict what future generations of this community could be like.
In my latest book INDEPENDENCE: The history of graphic design in Singapore since the 1960s, I've categorised the graphic design community here to three generations, each having different values and thoughts about graphic design and its roles. Briefly, they are:
ZERO (prior to 1980s): These were the graphic artists working in advertising agencies, sign-makers, and freelance commercial artists. Many of them were artists trying to make a living or trained as technicians in Singapore's first design school, Baharuddin Vocational Institute. Designers of this generation were essentially craftsmen who sold their artistic skills to businesses, usually for advertising purposes.
Examples: Hagley & Hoyle · Central Design 
ONE (1980s-1997): Graphic designers of this era understood the role of good design in good business, and not just for advertising, but also in crafting a corporate image. This expanded role encouraged designers to professionalise so that they were taken seriously. These ideas came from several designs who received training overseas and returned to Singapore and started their own studios. Around the same time, the Singapore government also pushed local businesses to adopt design and take on a global market. The design industry in Singapore boomed during this period, until the 1997 Asian financial crisis.
Examples: Design Objectives · Su Yeang Design · Viscom Design 
TWO (1997-???): The arrival of the computer in the 1990s and the the Internet in the 2000s accelerated the progress of young designers who bypassed the existing Singapore design scene, and hence a generation gap. They got ideas from overseas faster and could now easily carry them out on their own. By then, Singapore had embraced globalisation, and loosened up at home as a consequence. This created new opportunities for designers to work on a very different genre of design besides corporate work, and designers became part of a growing Singapore creative community. When the government acknowledged the importance of the creative industries for its future economy in the early 2000s, the torchlight was shone upon these young creatives who became recognised as the new face of Singapore design.
Examples: :phunk studio · Asylum · H55 
————
At this point in time, I'm unclear if we've seen the end of a second generation of Singapore's graphic designers. In the last few years, many new design studios shave started up, but are they very different from their predecessors? It's too early to tell.
Based on the age of studios, we could consider FARM (2005), silnt (2005), Couple (2007), Foreign Policy Design (2007), pupilpeople (2008) and Hjgher (2009) as one group, but how different are they from generation TWO? And when we compare these with the bumper crop of new studios last year — Somewhere Else, Studio Kaleido, ACRE, Roots, Relay Room, Terrain, STUDIO VBK, Swarm, Tofu  — are they another group? I'm very keen to find out.