"Welcome to the future" is a sign that greets visitors to the Long Island factory of Shapeways, a 3D printing company.
It could also speak for the hype surrounding the emerging technology of 3D printing today too. Many have touted the ability to produce objects simply by "printing" digital files as nothing short of a Third Industrial Revolution. Traditional mass manufacturing gave birth to consumers by figuring out how to produce the exact same object on an industrial scale, but digital fabrication technologies like 3D printing will empower everyone to become their own designer and manufacturer of things.
Printing Things: Visions and Essentials for 3D Printing is a new book that examines how this technology"will influence our economical, social and cultural ways of life" in the coming years. This 256-page book by German publisher Gestalten is an excellent introduction to the technical workings of 3D printing, the issues surrounding it, and showcases some of the most provocative design projects that have used this technology in recent years.
The book's editors include, Claire Warnier and Dries Verbruggen, whose experience experimenting with this technology as Antwerp-based design studio Unfold helps this book standout from just a trendy compilation of 3D printing projects.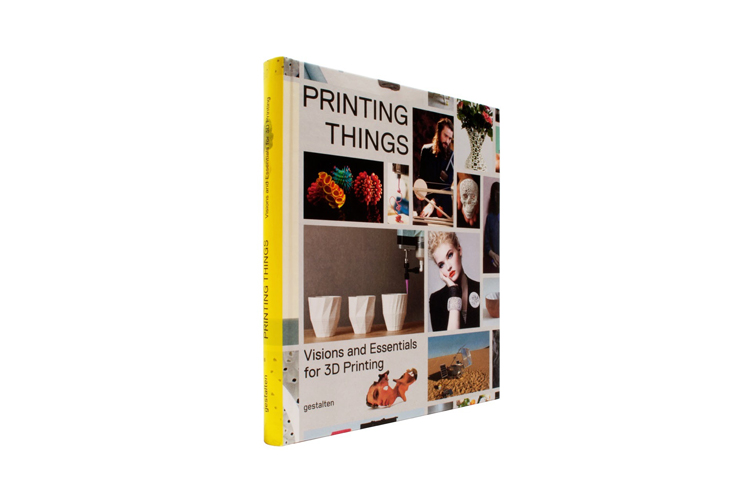 They have written a comprehensive glossary of terms to explain how 3D printing is really a handy term for a collection of different processes and materials, and also penned eight essay on topics ranging from the technology's history to the new aesthetics and alternative business models that it is introducing to contemporary design. These set the context for exploring the close to 200-pages of case studies that follow, and the connection between theory and practice is highlighted in each project with the tagging of keywords, such as "#empowerment", "#wearables" and "#new craftsmanship" (all presented as hashtags as if they were tweets of a digital revolution), that reference back to the essays.
Printing Things presents a more nuanced reading of the technology beyond just a gadget that can print anything you want. For instance, a case study onKevin Spencer's mini Vitra designer chairs brings out issues of authorship and intellectual property as the Swiss furniture company also sells the same miniature versions of classic designs such as Gerrit Reitveld's Red Blue Chair and the Eames Lounge Chair, albeit in different materials. Despite what it looks, the chairs are probably legal because copyright does not protect functional objects. But there is also the question of the digital files that Kevin's chairs are printed from. Who owns the renderings? The book suggests that Kevin's files were probably created from virtual models freely distributed and used by professionals for their renderings — something which Vitra has previously never objected as they indirectly advertised their furniture. Now that these same files could easily be modified for print, how will things change?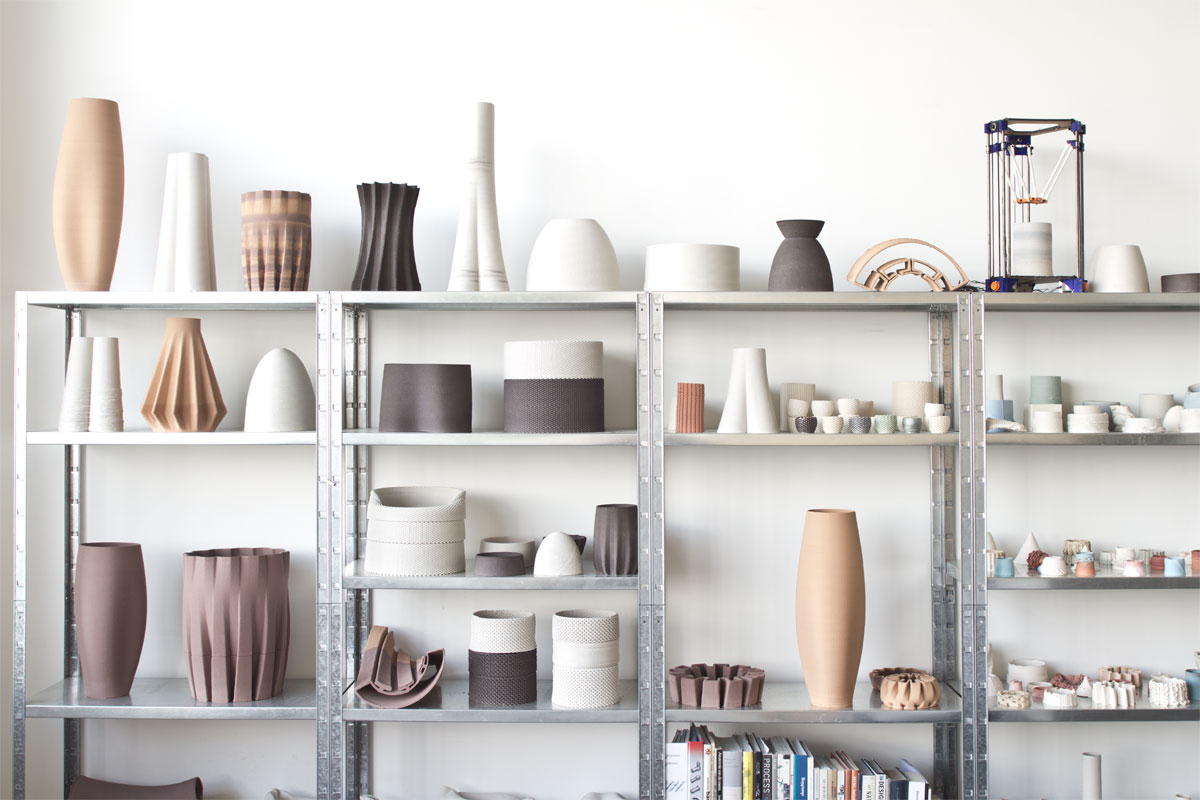 Another aspect of 3D printing is how it allows for new forms of craftsmanship as demonstrated by the featured designs of Olivier van Herpt. The Eindhoven-based designer has created his own printer and techniques to print out ceramics with textures, patterns and details that challenge the self-conscious and amateurish designs that the technology has come to be associated with when it grew out of the domain of hackers and hobbyists.
One comes out of Printing Things with a renewed excitement for 3D printing technology. It is also a measured one. We only have to look to the history of graphic design and the arrival of desktop publishing technologies in the 1980s to recognize a similar buzz in what's being said about 3D printing today. Desktop printers may have become ubiquitous, but professional graphic design is still going strong. The same will go for 3D printing and product design. But just as how technology changed the way we think and produce graphic design since, this new ability to print things is making us rethink how we create, distribute and use objects in our lives.
———–
Written for Elizabeth Spiers and Chappell Elison's Online Publishing class at D-Crit.