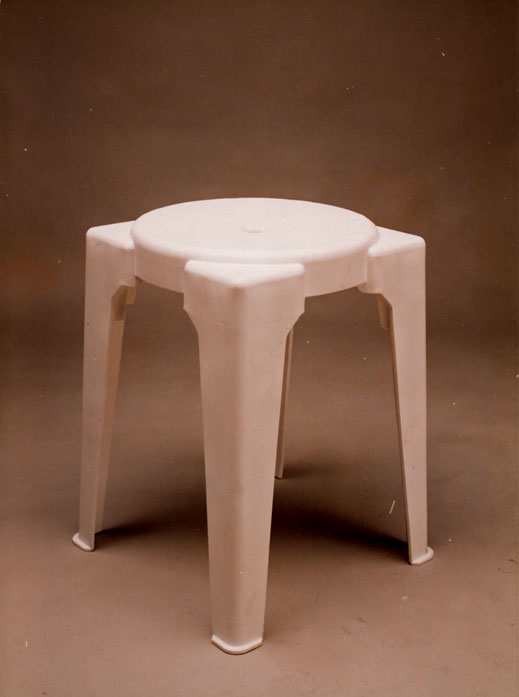 Most Singaporeans have sat on one before. Plastic stools support the bums of kopitiam goers around the city as they tuck into their wanton mee, nasi lemak or prata.
They come in all shades and shapes like the customers they serve, and one in particular is the design of Mr Chew Moh-Jin, a Singaporean industrial designer who unexpectedly created what is now an icon of Singapore's food culture.
Picture a 30-centimetres wide circle bounded tightly by a square. Extend a third of the square to a height of 44-centimetres to create a leg. Repeat for the remaining three corners and you have an outline of the stool Mr Chew designed—a modern solution for a decades-old Singapore plastics manufacturer.